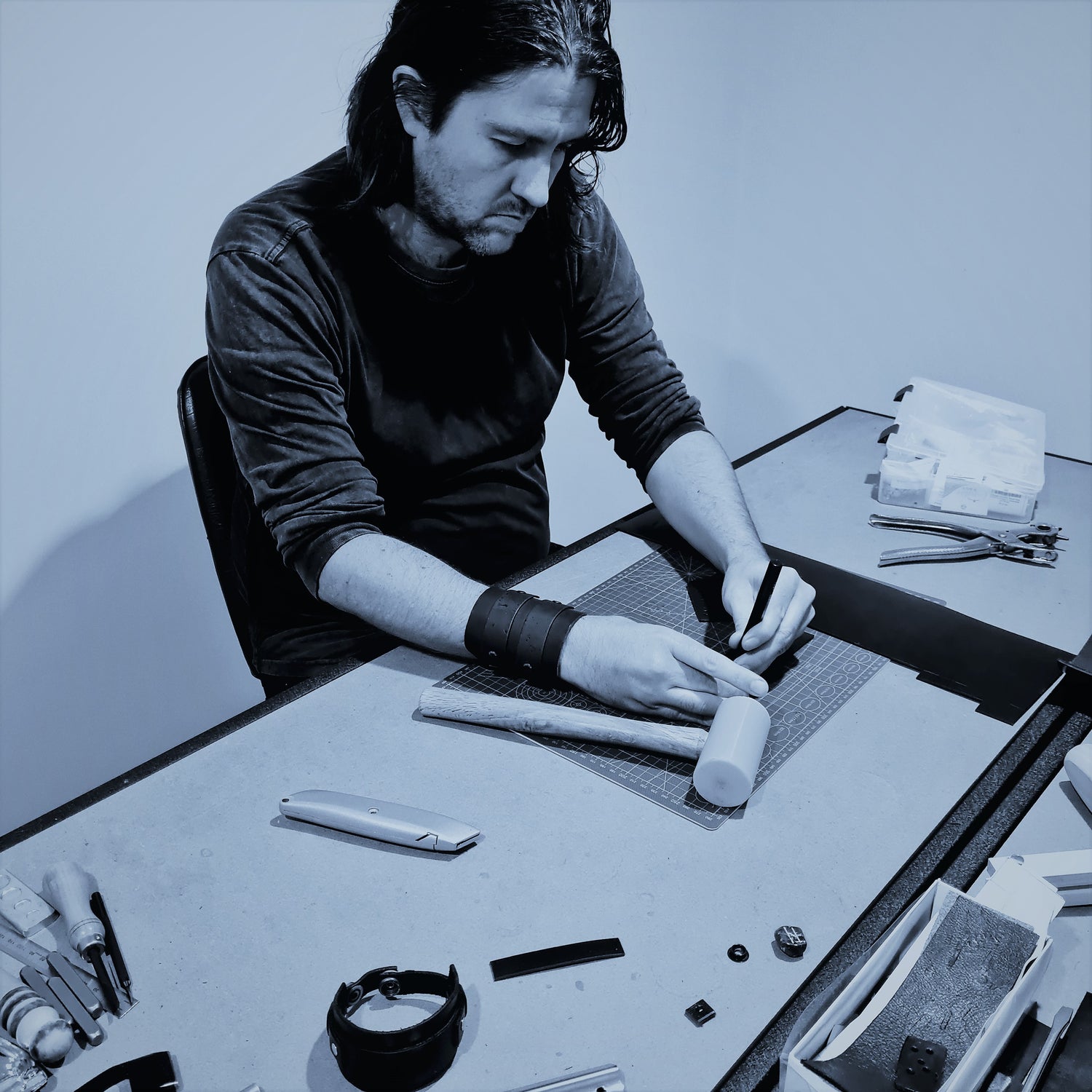 About Us
House of Cato is built on exceptional quality materials and handcrafted men's leather belts and leather wristbands. We believe in sustainable product creation meaning that all products are made to order ensuring that there is no waste of materials. All leather used is strictly vegetable tanned, widely accepted as the most eco-friendly method of tanning leather. Some of our pieces are also made from selected offcuts of leather which would be left otherwise unused, as well as fully sustainable and renewable vegan cork leather. 
As for me, I have always been passionate about the fashion industry stemming from my mother who herself had been a tailor with a shop on Greville St, Melbourne and a costume designer for theatre productions. So you could say I had grown up around this industry.
I started my business with the idea of creating premium men's wristbands and belts with a classic, minimal and rugged style. Something that I really struggled finding when looking for this style for myself. My pieces take influence in particular from film, music, Norse Mythology and Ancient Rome.
Putting on these accessories for me, makes an instant change to any look whether for casual wear or a more formal occasion. I am proud to share the products with you and I hope you enjoy the quality and thought put in to every piece.
Rahn Cato